On November 15-17, the LMT team will be at the Smart City Expo World Congress in Barcelona to present its AI-Powered Red Light Enforcement Solution, meet potential partners, and gather industry insight and feedback.
LMT will be at the Nordic+ pavilion at stand E81 – you're very welcome to drop by for a chat if you're visiting the event.
Since 2011, Smart City Expo World Congress is THE place where companies, the public sector, startups, academia, and citizens meet to discuss and work together in developing more sustainable cities. This year, the event will focus on Cities Inspired by People – attendees will discuss future cities that are sustainable, inclusive, safe, and built for and with the participation of people living there. 
LMT's Traffic Monitoring Platform has countless applications to make cities safer for everyone, from pedestrians to cyclists and car drivers. AI-Powered Red Light Enforcement Solution, bus line monitoring, and average speed detection are just some of the potential uses of this solution.
Here's what makes LMT's solution different:
Quick and construction-free one-day installation

Monitors & analyzes everything it sees in the video frame

Detects an occurrence of a red light offense using AI algorithms

Fully GDPR-compliant – detects lawbreakers without identifying other traffic participants
The Transport Monitoring Platform has been nominated for a number of industry awards – most recently for the World Summit Awards in the Smart Settlements & Urbanization category and for the DEKRA Award in the Safety on the road category.
Besides the traffic safety solution, LMT will also introduce visitors to its latest innovation – the IoT-connected smoke and air quality sensor, which is the first of its kind in Europe.
If you want to schedule a meeting with the LMT team visiting Barcelona, find the contact information here.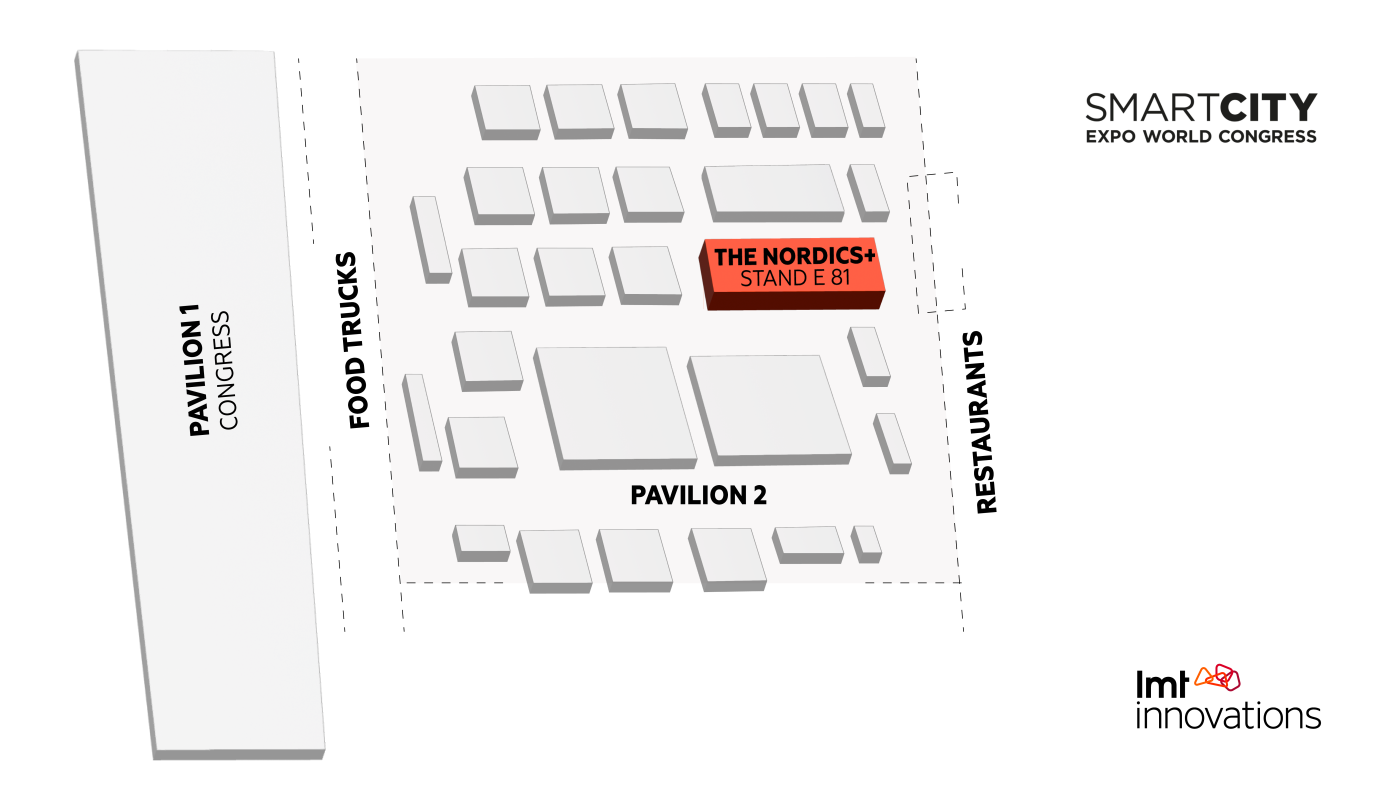 Find us at the Nordic+ pavilion at stand E 81